Typeface Announces $100M in New Funding to Fuel Global Expansion of its Personalized Generative AI Platform for Enterprises

Typeface
July 16th, 2023 · 4 min read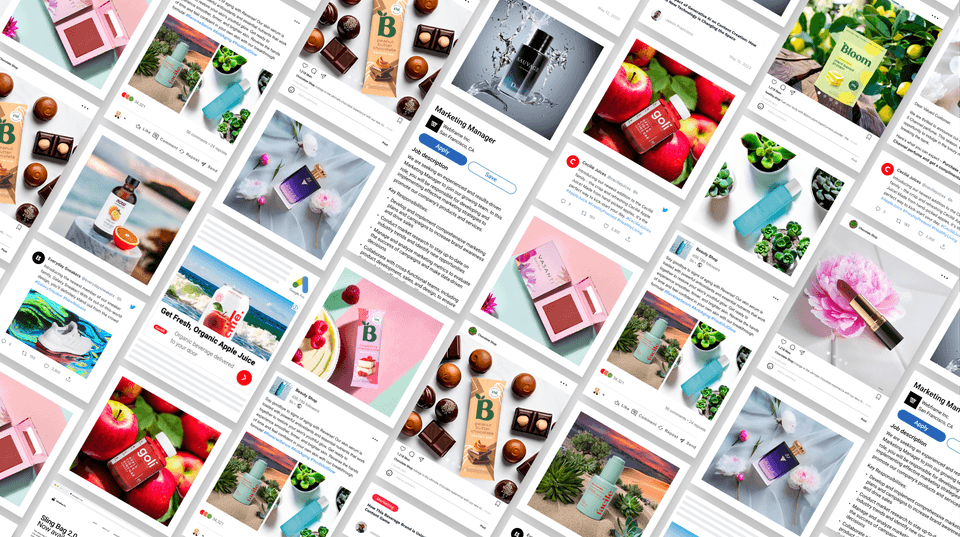 The Series B round brings Typeface's total funding to $165 million to accelerate widespread adoption of its brand-affinitized AI amid significant enterprise demand.
SAN FRANCISCO, June 29, 2023 – Typeface, a generative AI platform for enterprise content creation, announced today a $100M new investment, marking the close of its Series B round, to drive continued growth and innovation. The oversubscribed round was led by Salesforce Ventures with participation from Lightspeed Venture Partners, Madrona, GV (Google Ventures), Menlo Ventures, and M12 (Microsoft's Venture Fund). With total capital raised of $165 million at a valuation of $1 billion, Typeface is well positioned to rapidly scale its personalized, on-brand generative AI platform to meet the strong demand from enterprises worldwide.
"The transformative potential of AI in content creation is undeniable, but businesses face unique challenges that require enterprise-ready solutions," said Abhay Parasnis, Founder and CEO at Typeface. "By combining the strengths of generative AI platforms with our brand-specialized knowledge, we have eliminated the barriers for enterprises to harness generative AI. Typeface empowers every enterprise to create high-quality, personalized content that aligns with its unique voice."
"To make generative AI truly effective in an enterprise environment, it is essential to have a robust solution and a highly experienced team that understands the specific challenges faced by businesses. Typeface represents best-in-class enterprise generative AI with its unique focus on brand personalization, IP ownership, and seamless integration into existing workflows. We are thrilled to invest in Typeface's talented team and their exceptional vision," said John Somorjai, Chief Corporate Development and Investment Officer at Salesforce.
Rapid Momentum in Customer Adoption and Product Innovation
Since its public launch in February 2023, Typeface has gained strong customer interest, from digital-native brands to Fortune 500 companies, across diverse industry segments. Typeface provides a wide range of workflows across departments, including marketing, sales, product, and HR. This trust in Typeface demonstrates its ability to rapidly personalize content at scale while maintaining brand integrity. To further drive innovation, Typeface recently unveiled new features, such as an advanced Image Studio for high-resolution product photography, video-to-text conversion, and selective image editing and regeneration.
"With Typeface, we have unlocked the power to generate thousands of personalized, on-brand images, spanning over multiple diverse markets and significantly reducing our production time to amplify our content factory initiative. Typeface provides us the capability to create a unified 'one brand' approach, amplifying our cross-selling opportunities, consistent brand representation across various business units, and the ability to deliver tailored content to each target market," said David Kang, SVP Digital Commerce & Marketing Solutions at LG Electronics.
Expanding Reach Through Partnerships
To bring the power of the generative AI ecosystem to enterprises worldwide, Typeface has recently announced new partnerships with Salesforce and Google Cloud. These collaborations will enable Salesforce Marketing GPT, Google Cloud, and Google Workspace customers to create highly customized content within their existing workflows.
"Organizations everywhere are looking to leverage generative AI and data to deliver connected customer experiences across every interaction," said Stephen Hammond, EVP and GM of Marketing Cloud at Salesforce. "Powered by trusted first-party customer data and generative AI, Salesforce and Typeface's partnership will help customers deliver contextual, personalized content quickly at scale to increase customer engagement and drive productivity."
The Road Ahead
Generative AI represents a breakthrough moment for enterprise work. With its state-of-the-art product, strong customer traction, and unparalleled partnerships, Typeface is poised to drive this transformation for enterprises worldwide. For more information, visit www.typeface.ai. To start bringing your creative ideas to life with Typeface, please reach out to info@typeface.ai or sign up here.
Editor's note: This press release was co-written with Typeface. Typeface was responsible for generating entire sentences and paragraphs of text, augmenting the human capability to create a more enjoyable, elevated collaboration process.
Resources
[VIDEO] Typeface top highlights since launch
[VIDEO] Typeface overview and demo
About Typeface
Typeface is the enterprise-grade generative AI platform to supercharge personalized content creation. By uniting content velocity with brand personalization and control, any enterprise can now create exceptional, on-brand content faster and easier than ever before. We provide industry-first self-serve solutions for complete lifecycle content development, so every employee can craft captivating content with ease, speed, and brand authenticity. For more information, please visit typeface.ai and follow @typefaceai on Twitter, LinkedIn, and Instagram.
Media Contact
press@typeface.ai
---