Integrating Micro-Personalized GenAI Creation and Collaboration Within Your Workflows and Data

Vishal Sood · Head of Product
August 30th, 2023 · 6 min read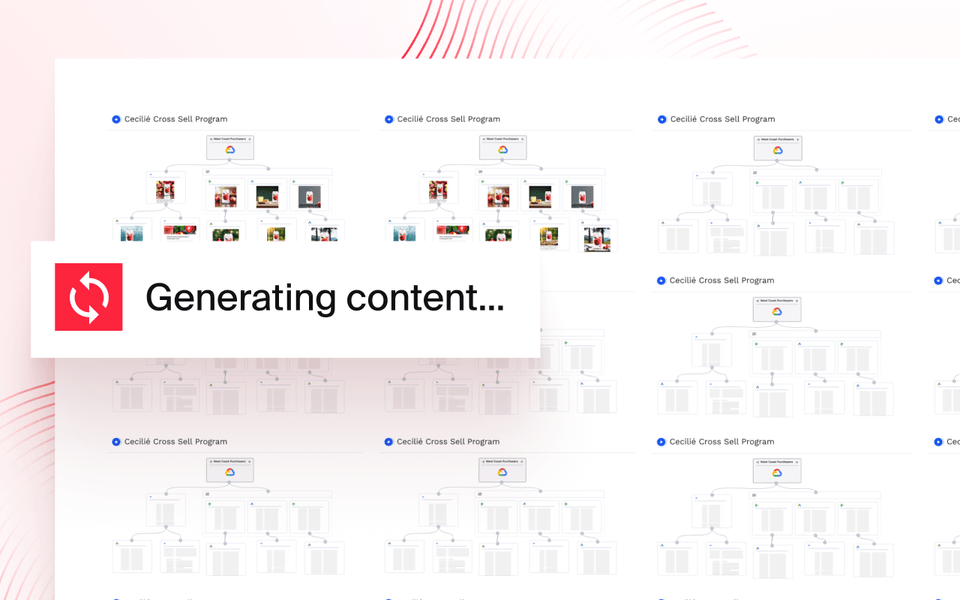 Engaging effectively with customers and employees today goes beyond one-size-fits-all solutions. Customers demand content that reflects their unique preferences while employees want to create customer-facing content within their familiar workflows and apps. This is the inspiration behind our latest product release – smarter, tailored content creation and collaboration that leverages your data for micro-targeting and embeds into your daily work streams. Whether it's customizing campaigns for different audiences, easily crafting content within your existing productivity apps, or perfecting product shots with studio-level precision, our user-friendly features harmonize with your team's natural rhythm.
Making your campaigns click: match content to your audiences at scale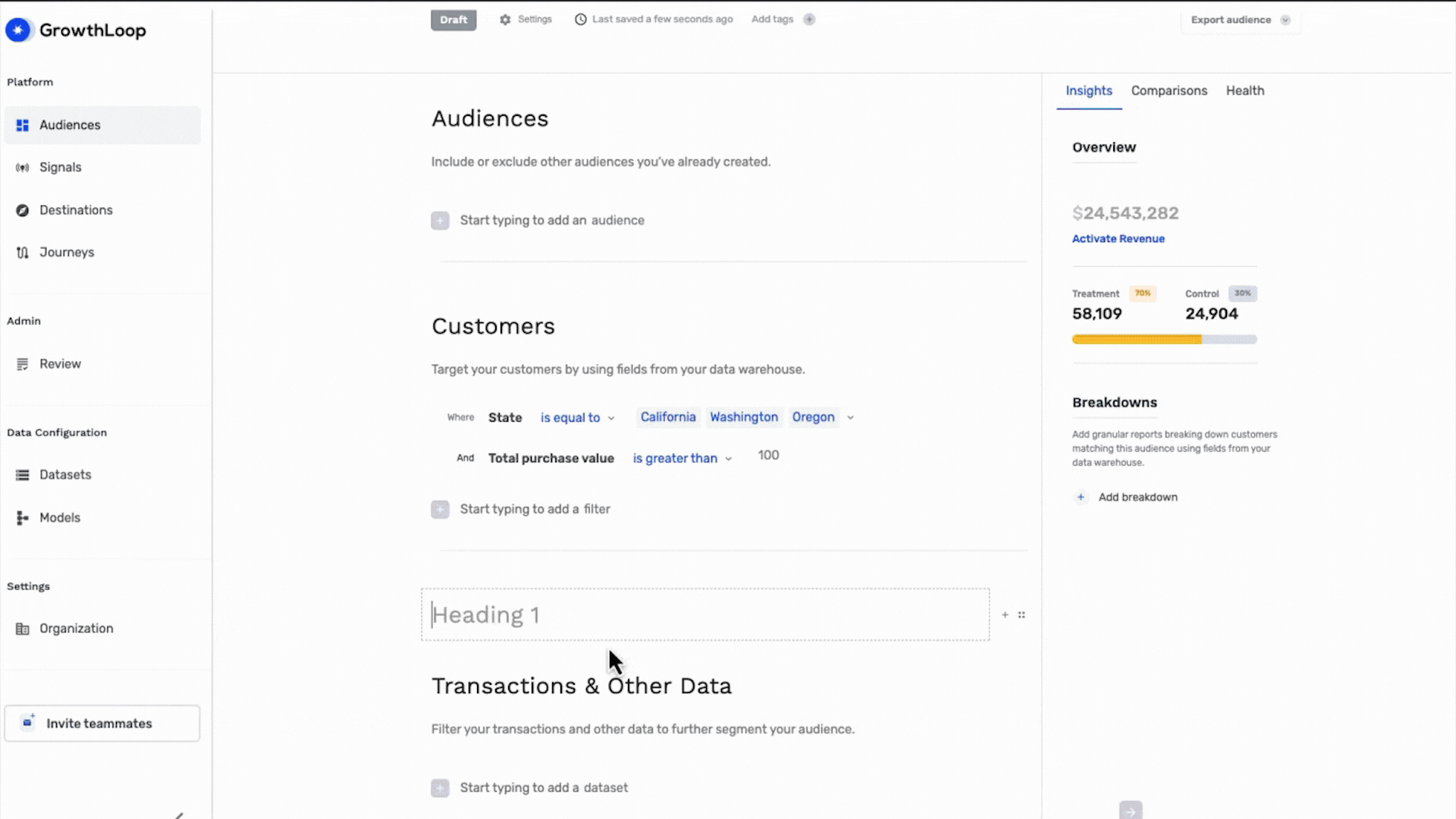 Personalization isn't a perk – it's a must-have. Research shows that 76-78% of consumers are more likely to make initial or repeat purchases from brands that offer personalized experiences. Think about it: a luxury shopper's preferences are different from those of a budget-conscious college student or a die-hard fan versus a first-time browser dipping their toes in the water.
For years, marketers dove into data to understand customer preferences. However, technical hurdles often left them stranded. Limited resources also bottlenecked custom content creation. Launching campaigns involved time-consuming steps like focus groups, research, content development, and reviews, sometimes taking over six months and risking relevance even once launched.
Introducing a transformative end-to-end GenAI Marketing Solution with Google Cloud BigQuery and GrowthLoop. This first-of-a-king solution seamlessly merges our personalized, on-brand generative AI with your audience data and segments to create targeted content at scale. Marketers can now swiftly launch campaigns, enhance efficiency, and stay aligned with their brand and market trends.
Here's how it works:
Tap into BigQuery customer intelligence across ads, sales, customers, and more for Customer 360 view

Define audience segments with natural language using GrowthLoop

Create a suite of tailored content and creatives to your brand and audience segments with Typeface

Share the content across marketing channels, such as Google Ads, blogs, social, web, and more

Monitor audience targeting and creative success in BigQuery
Read more or watch our demo video. The GenAI Marketing Solution is now available in private preview. To request a personalized demo for your organization, register here.
We're kicking off our data-driven targeted content journey, and as we expand, we'll continue teaming up with top customer and business intelligence platforms and apps, empowering enterprises to harness their current data for crafting even more personalized and precise AI-generated content.
Bringing personalized GenAI into the flow of work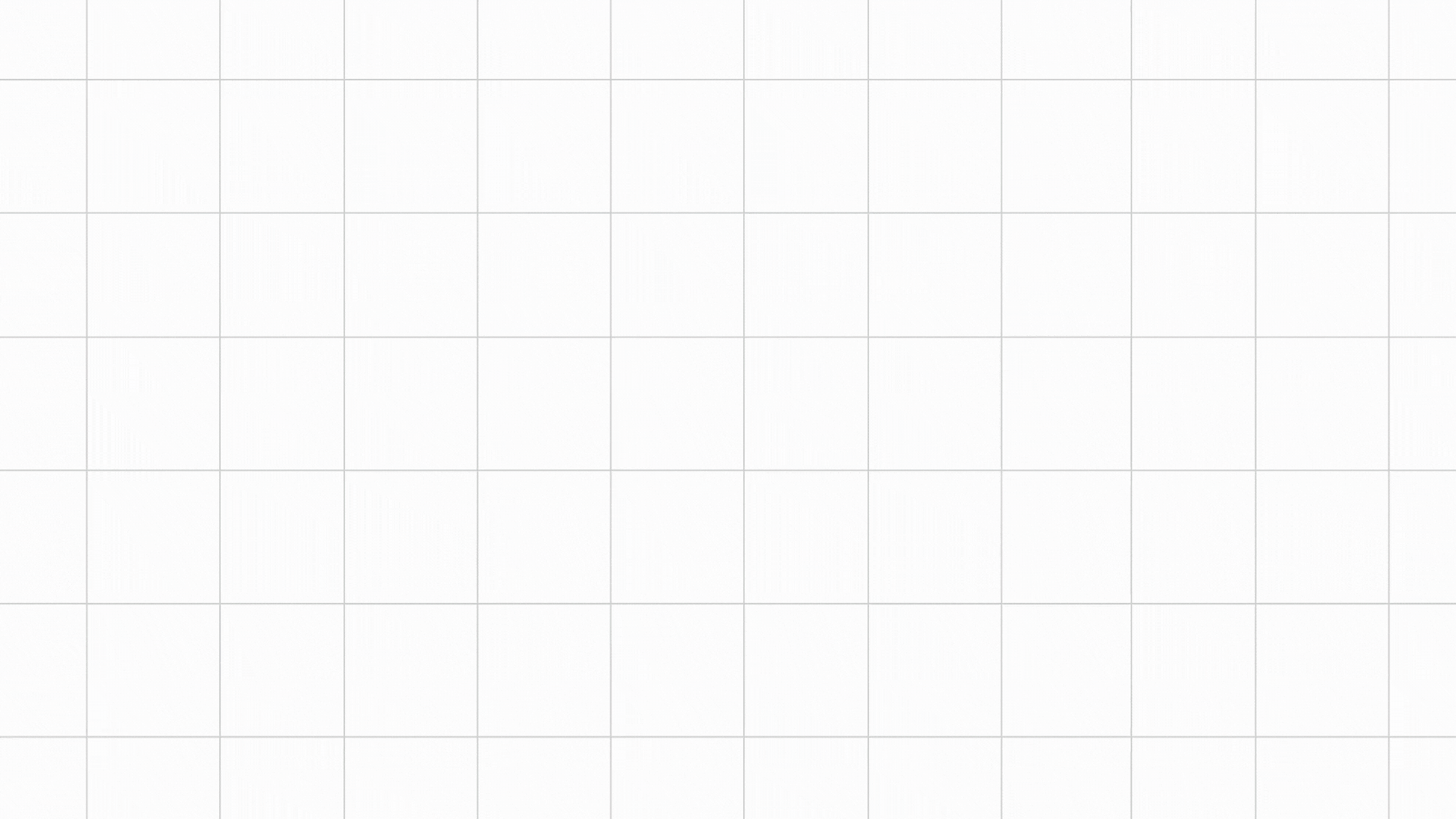 Collaboration is the heartbeat of any organization. As remote and hybrid workstyles become the norm, digital tools have become the backbone of team connectivity and productivity. Generative AI presents an opportunity to make it even easier for teams to communicate and collaborate.
With Typeface Embed, we remove hurdles and embed our AI right into your daily workflow. No more hopping between apps to get things done – now you can work smarter and your way. That's why we partnered with the two of the top productivity tools for our first integrated experiences – Google Workspace and Microsoft Teams.
Is Google Workspace your shared digital office? Now, you can have Typeface right at your fingertips within Google Docs, Google Slides, and more. Whether you're brainstorming, refining content, writing from scratch, or reworking existing material, you can now streamline your daily content and creative workflows with generative AI within your Workspace account. Check out Typeface on the Google Cloud Marketplace. If you're at Google Cloud Next, swing by booth #9 at the AI Pavilion for an exciting live demo.

Using Microsoft Teams for real-time communication? Engage in direct conversations with Typeface's AI bot right within Teams. Whether it's ideation, turning a video into a company-wide announcement or blog post, or swiftly sharing drafts for immediate feedback, it all unfolds within the Teams app. If you're a Microsoft Teams for Business user, download the Typeface app now. To dive deeper, explore Srini Raghavan, Vice President, Microsoft Teams Ecosystem's blog.
Refine your AI product images with studio-level precision
Your brand story begins with product photos. They're your customers' first glimpse into what your brand offers. 75% of online shoppers rely solely on product images to make buying choices.
Earlier this year, we launched Image Studio, so you can design high-resolution product images that preserve your brand and product details without the hassle and cost of traditional photoshoots. With this latest update, we're giving you more control to nail that right shot. Here's what's new:
50+ decoration library: Our decoration library acts as your digital department store. Spruce up your photos by adding common objects – from grapes and wine glasses to showcase your Pinot Noir to featuring dogs with your best-selling dog toy to infusing the spring season into your moisturizer shots with flowers and scented candles.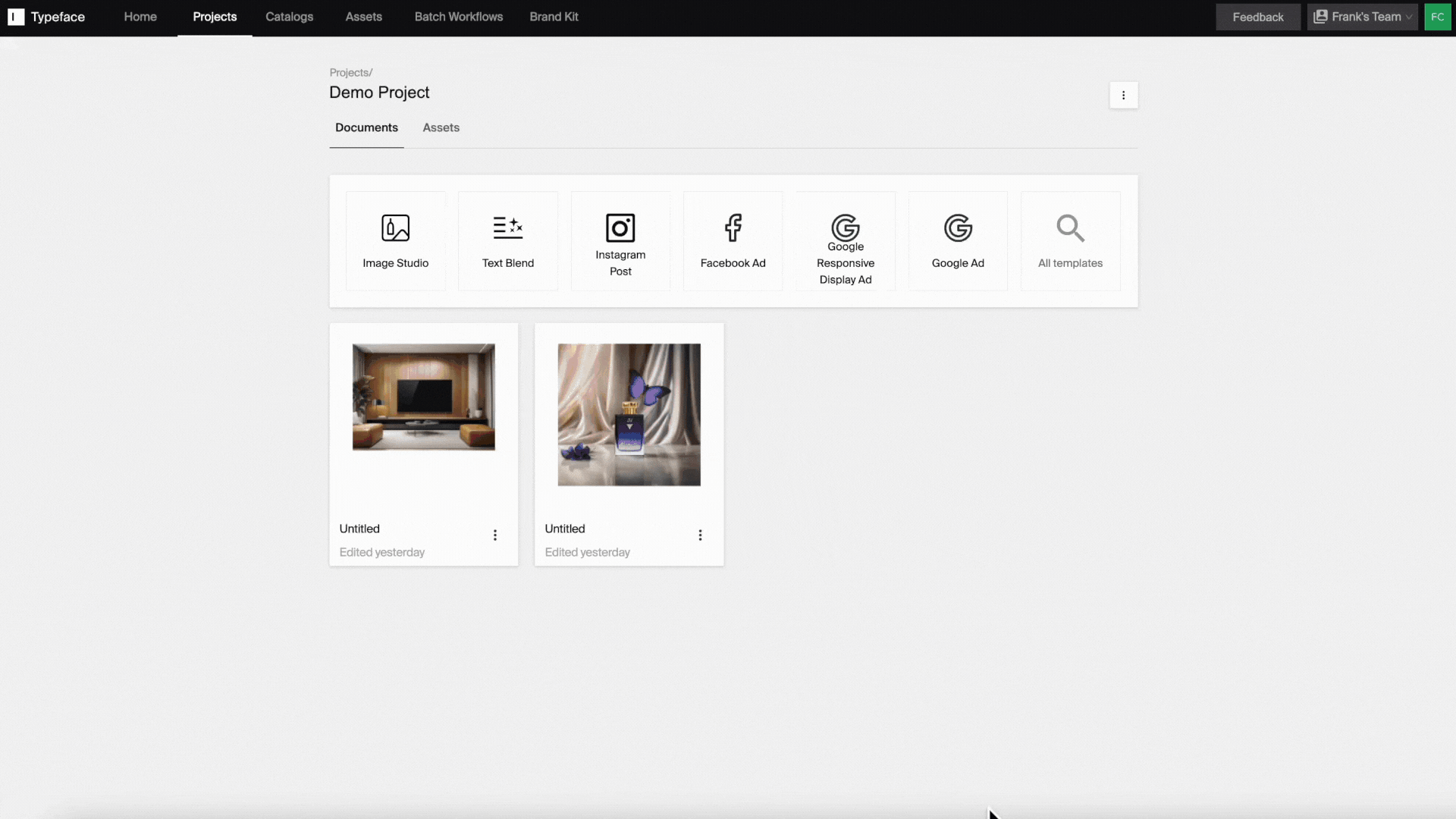 Generative Lighting: Lighting sets the tone for your product images and is a major part of your brand's aesthetic. With Generative Lighting, we auto-adjust lighting and colors, letting you pick the ideal highlights and shadows that resemble your brand's style.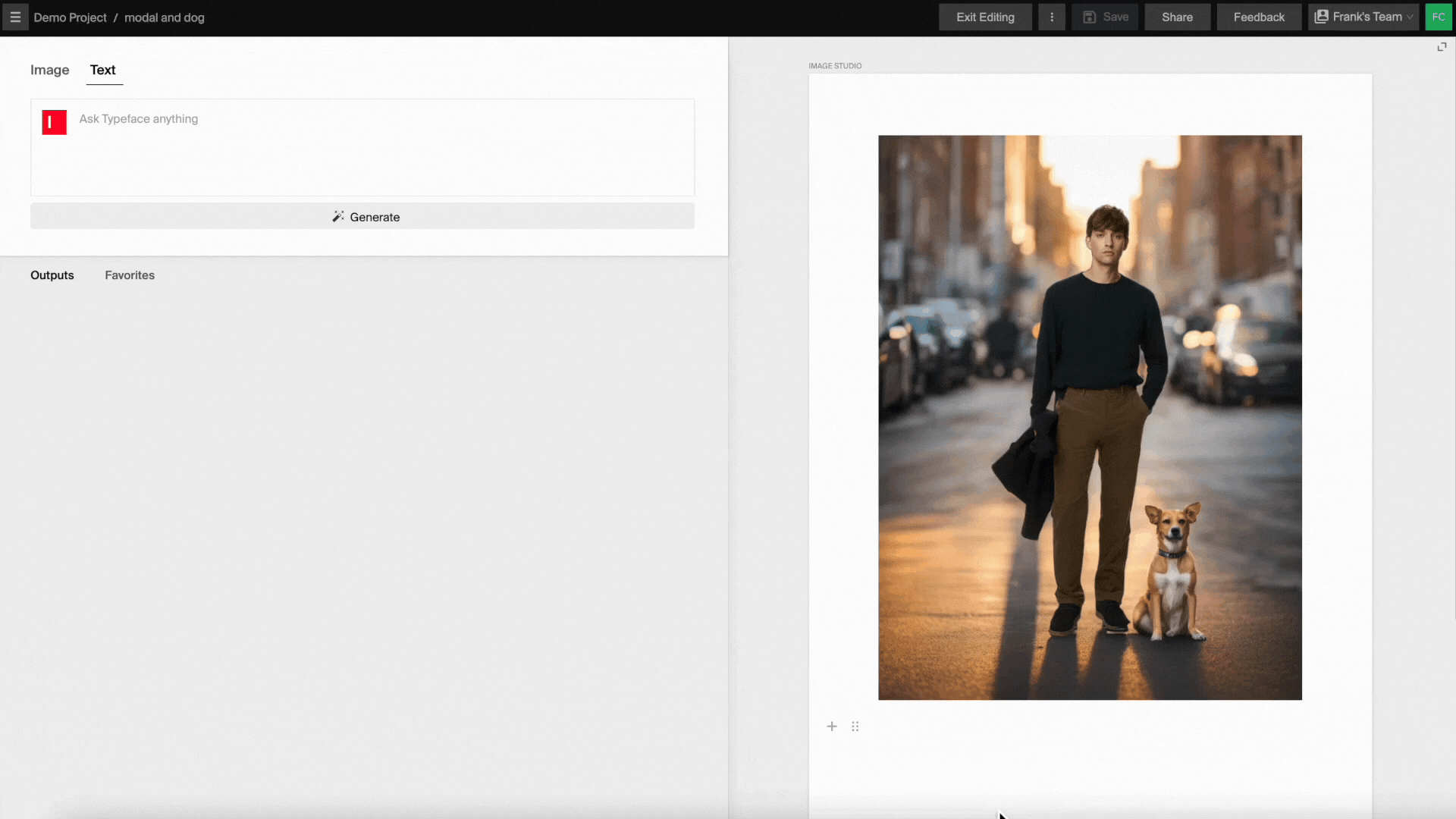 Generative Adjust: Getting that flawless product shot can take a few tries. Often, you set up everything perfectly, only to realize that a minor adjustment could make all the difference. Instead of lugging heavy equipment around, a simple click-and-drag does the trick. Generative Adjust lets you tweak product sizes and placements after generating the image, skipping manual extractions and exports. Our AI even intelligently fills in backgrounds in real-time.

Auto-enhanced image resolution: We're committed to delivering top-notch quality for your product images. Any image that's sized 768x768 or larger now comes with upgraded quality for a sharper, higher resolution
Simplified access to Typeface on Google Cloud and Google Cloud Marketplace
Unlock hassle-free access to Typeface directly through the Google Cloud Marketplace. We remove the need to create your own solutions using Google Cloud's GenAI Foundational models, greatly simplifying the process, especially for those with limited resources. Plus, rest easy knowing your intellectual property remains secure with Typeface—no need to worry about leaks.
For Google Cloud customers, getting started with Typeface is smooth and code-free with real-time results in less than 30 days. Unlike most GenAI solutions that focus solely on text, images, or videos, we leverage both Imagen and PaLM 2 from Google GenAI Foundation Models, making us one of the only true multimodal apps on Google Cloud. Our partnership with Google Cloud further enhances our robust technology stack to match the best model with your infrastructure and content type. And, with Typeface Blend, expect a hyper-personalized touch in each output—a perfect fit for your brand
Explore Typeface on the Google Cloud Marketplace today.
Thanks for reading! Stay updated by following us on LinkedIn and Twitter. If you're not on Typeface, join the waitlist for our latest features that accelerate personalized content creation.
---