Prompt
A new visual vocabulary
to express your
ideas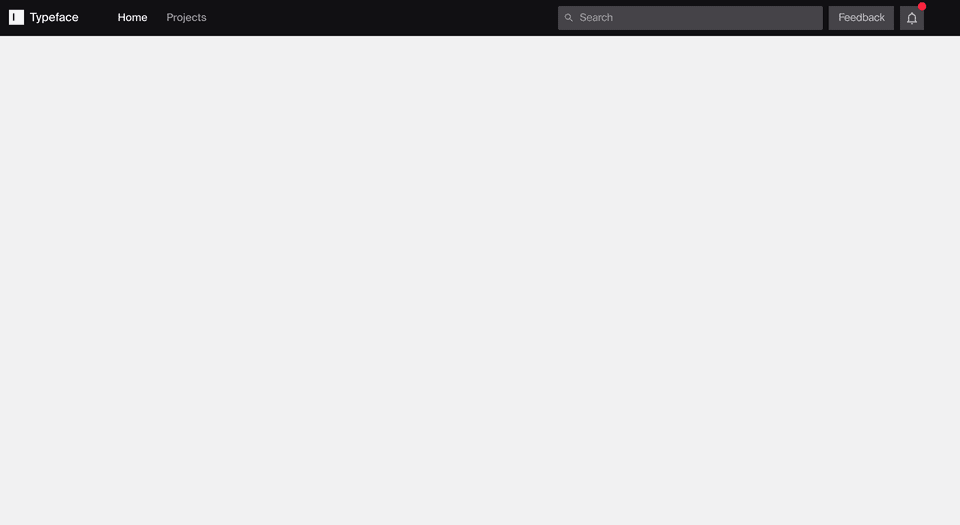 Generate anything from a simple prompt, so you can easily create without a steep learning or time curve.
Spend more time on ideas, less on
tasks

Tired of looking at a blank page? Jump start projects by simply typing your idea. Stress test headlines, brainstorm campaigns, personalize pitches, and more.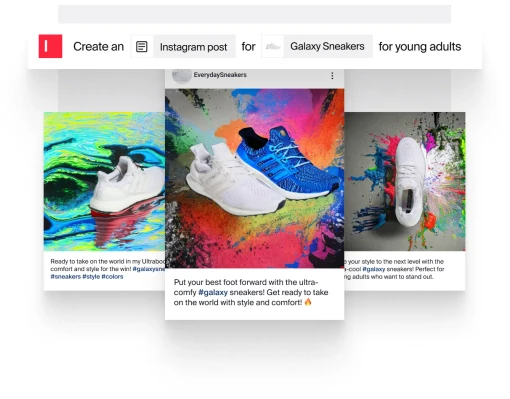 Write and edit any type of
content

Click to add the elements you want – headlines, paragraphs, images, captions – to build the entire content flow on one visual canvas. Not sure where to start? Use a template and modify it however you need.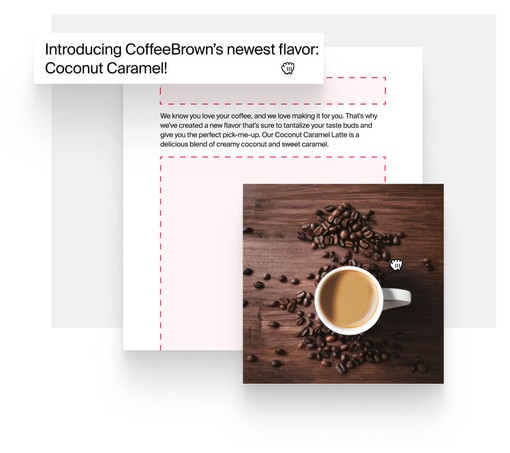 Flex to your style and collaborate
faster

Develop multiple assets quickly and in parallel. Stylize your way with built-in formatting and image editing tools, such as filters, adjustments, and overlays. Share your work with collaborators across channels.