Typeface Embed
Typeface for
Google
Workspace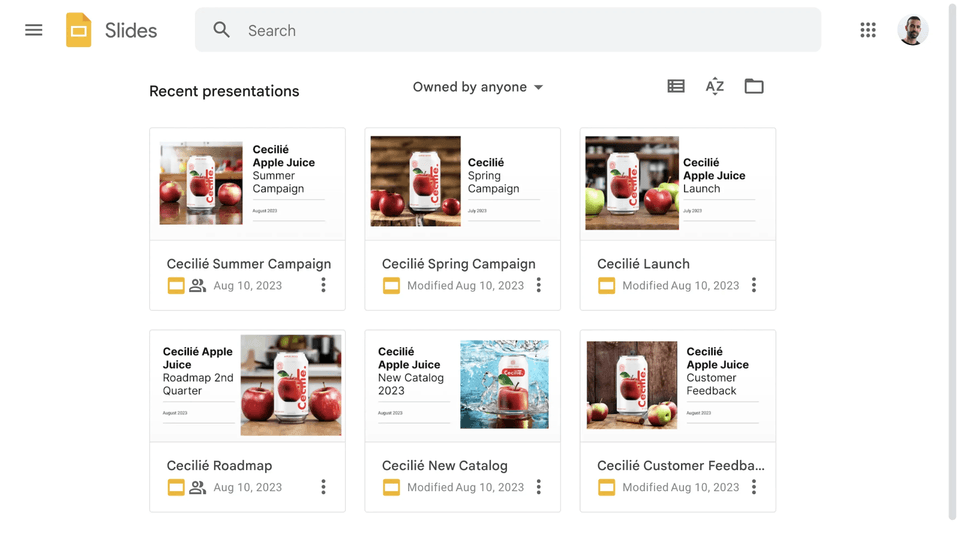 Ditch your content struggles. Streamline your content process - from brainstorming to approvals - within your flow of work. Achieve speed without compromising quality or personalization.
Key Benefits
Crush deadlines in less time and
effort
Go faster
Use templates for quicker content creation. Trim your backlog minus the hassle.
Keep it uniquely
yours

Our AI adapts content to your brand and audiences. No more cookie-cutter content.
Work your way
Stay in your groove. Create all content types without leaving your Workspace.
Key Features
Bring personalized AI content into your
workflow
Create new content without leaving Google Docs and
Slides

Create on-brand marketing materials in minutes, not days. Generate any content in real-time– social posts, paid ads, blogs, and more.

Example customer scenarios
Craft Google Ad images and copy to test campaigns faster
Create emails, landing page copy, and more for a launch
Edit proposal decks for a client with draft social content
Watch video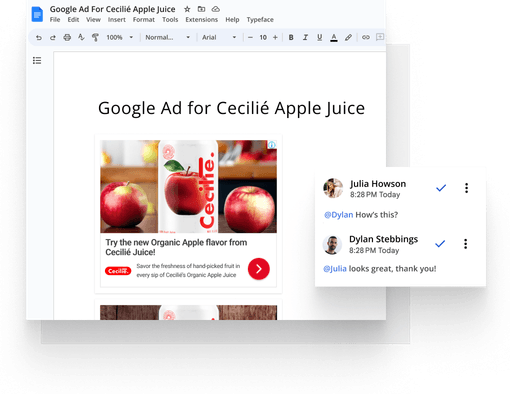 Increase content volume and revamp content
fast

Slash initial drafting time and supercharge team productivity with video-to-text generation. Convert your existing webinars, how-to guides, and trainings into fresh written content in a snap.

Example customer scenarios
Convert webinar URL into a blog post in your CMO's voice
Transform event keynote into an email campaign
Create LinkedIn or Twitter posts from an article
Watch video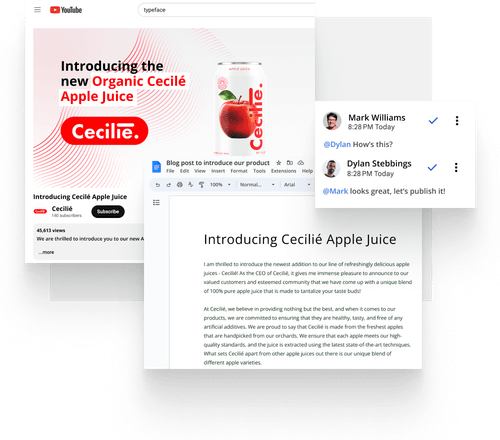 Share, collaborate, and approve right in your flow of
work

Streamline content workflows from your favorite apps. Access content drafts within Google Drive, refine, rework, or write from scratch, and share with key stakeholders for quick approvals – all without switching apps.

Try it free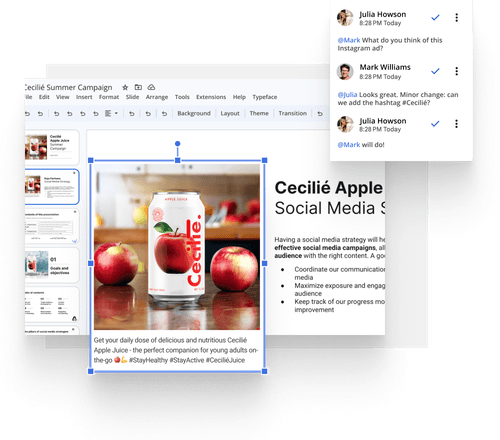 Explore more
Typeface for Google Workspace
Access Typeface AI in Google Docs, Google Slides, and more. Perfect for brainstorming, refining, and writing from scratch. Check out a few real-world examples.
Watch demo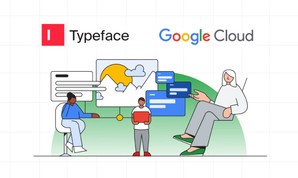 Download solution brief
Share our 1-pager on how Typeface helps streamline your content creation processes and optimize your workflow within Google Workspace.
Read more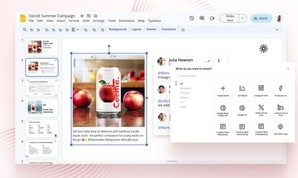 Our new product release
Learn more about our latest product release on personalized content creation and collaboration that integrates with your existing processes and leverages your data.
Learn more