Typeface Wins the 2023 MarTech Breakthrough Award for "Best Content Personalization Software"

Joanna Huang · Product Marketing Manager
August 17th, 2023 · 3 min read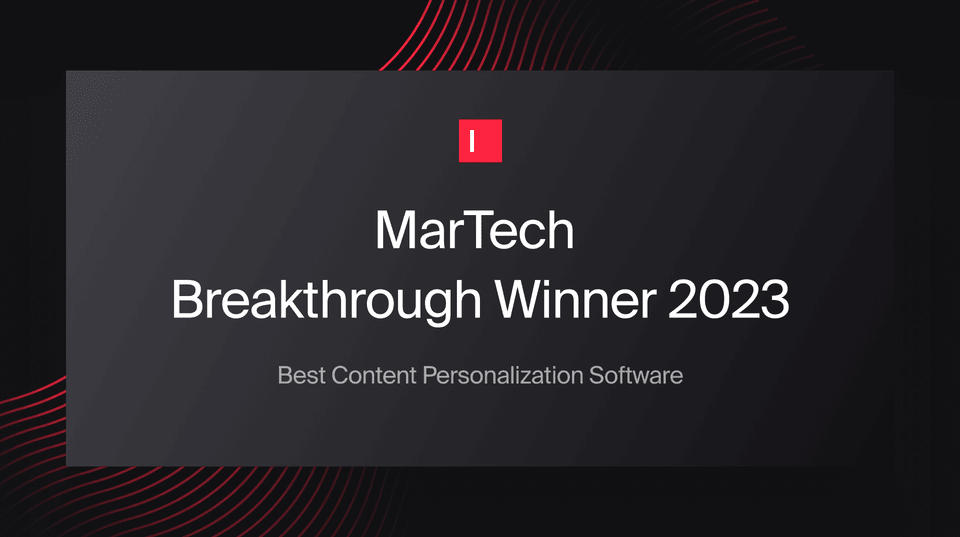 We are honored to be named the "Best Content Personalization Software" in the 2023 MarTech Breakthrough Awards. This recognition underscores the strong customer demand for personalized enterprise AI and high-velocity, on-brand content creation. It also reinforces Typeface's rapid momentum in the evolving GenAI landscape as organizations increasingly require engaging, relevant content for their audiences at a faster pace.
The MarTech Breakthrough Awards program recognizes today's most innovative products and companies in the global field of marketing, ad, and sales technology. Typeface stood out among over 3,500 nominations and is humbled to be included next to innovative brands in the marketing space.
10x your content velocity while maintaining brand personalization and control
Marketing teams are in a constant race to not get behind on content creation, SEO, and social presence. But if they resort to generic marketing blasts, it won't resonate. Being a part of this year's MarTech Breakthrough highlights how we tackle this unique challenge of personalized content creation.
Most companies today struggle with what we call "The Content Paradox." They can either produce personalized, high-quality content led by the marketing department or external resources, but this is often costly and slow. Or, they can drive high-velocity content that's generated by users or third parties, but this is not on-brand.
Typeface was founded to solve this challenge for enterprises. The "Best Content Personalization Software" award validates our approach of marrying generative AI's content velocity with brand personalization. This personalized content engine gives a competitive edge to your brand.
The platform works in three steps:
Teach the AI – upload your visual assets, style guides, messaging, and more into a content hub

Personalize the AI – automatically customize AI models so content is on-brand for any audience

Use the AI – fast-track content workflows via self-serve templates and integrations with your tools
We do all this while ensuring enterprise-grade security. Your data is private and hosted in a separate location reserved only for you, so you can create confidently without data leakage.
As a result, content marketers can quickly generate on-brand content to reduce their backlog and meet urgent deadlines. Creative teams can create stunning product images without an expensive photoshoot. Product marketers can focus on core messaging and effortlessly re-purpose content across any channel.
This award further amplifies our strong momentum this year. A few highlights:
We're even more excited to empower all businesses to create exceptional, on-brand content at supercharged speeds. Come join us on this journey. Visit our breakout session at the Google Cloud Next AI Pavillion (Kiosk 9) or go to Dreamforce Booth #200 to meet the Typeface team in-person and get a real-life customer demo. If you want to try Typeface, join the waitlist.
---