Typeface Emerges From Stealth With a Generative AI Application For Enterprise Content Creation and $65 Million in Funding

Typeface
February 27th, 2023 · 4 min read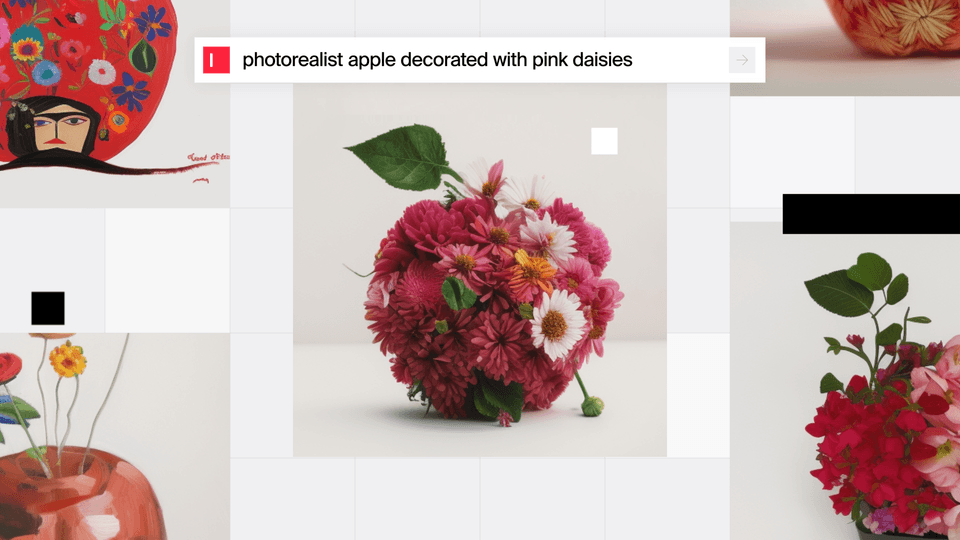 Typeface unites content velocity with brand personalization and control for enterprise-grade generative AI. Round from Lightspeed Venture Partners, GV (Google Ventures), M12 (Microsoft's Venture Fund), and Menlo Ventures.
SAN FRANCISCO, Feb. 27, 2023 -- Typeface, the generative AI application for enterprise content creation, is emerging from stealth to empower businesses to securely create exceptional, brand-personalized content faster and easier than ever before. The company launched with an oversubscribed $65 million round from Lightspeed Venture Partners, GV (Google Ventures), M12 (Microsoft's Venture Fund), and Menlo Ventures. Typeface is led by former CTO of Adobe, Abhay Parasnis, and a highly experienced team of AI, SaaS, and media technologists.
Generative AI platforms represent a major technological breakthrough that promises to create content at tremendous speed and scale. To successfully leverage its potential, enterprises must combine generative AI's speed with a brand's unique voice, audiences, and workflows to completely transform content creation while maintaining brand control.
"By adding brand affinity to generative AI, Typeface allows enterprises to harness their collective creative power for unique expression of their stories and imagination," says Typeface CEO and Founder, Abhay Parasnis. "Now, any company can transform content into a value multiplier, connecting every department and empowering employees to achieve their creative and storytelling goals."
"Typeface is at the forefront of a monumental shift in how businesses will create and collaborate," said Ravi Mhatre, Partner at Lightspeed. "With a world-class team and category-defining vision, Typeface is the first company to address the significant need for a comprehensive platform that radically personalizes generative AI for the enterprise. By democratizing access to this technology, companies can supercharge iterative creation and meaningfully engage with customers unlike ever before."
Typeface's new product provides complete lifecycle content development with self-serve solutions to create with ease, speed, and brand authenticity across all departments, including marketing, advertising, customer support, sales, HR, and more.
Graph: A multimodal content hub where users can upload visual assets, style guides, messaging, and more.

Blend: Typeface's Affinity AI self-learns and customizes creations to each enterprises' voice and audiences across all digital mediums and use cases, including rapid ideation, cross-team collaboration, and personalized product campaigns.

Flow: Self-serve workflows and templates that fit into existing processes and use natural language for ease of use. Templates include blog posts, creative briefs, social media ads, landing pages, job posts, and more.

Safe: Enterprise-grade security and compliance to implement governance policies, asset control, and brand ownership.
Typeface is currently partnering with leading enterprises and digital-native brands to rapidly create and adapt content to their enterprise workflows. "We are already leveraging Typeface in our brand content development and are inspired by the endless creative possibilities it presents," said Michele Floriani, CMO at Sequoia Benefits Group. "From ideation to refinement to stress-testing headlines to creating beautiful imagery, Typeface is a powerful solution that will scale our content standards across our organization."
Typeface is excited to partner with enterprises and is now available for select customers. To join the waitlist, please sign up here.
Editor's note: This press release was co-written with Typeface. Typeface was responsible for generating entire sentences and paragraphs of text, augmenting the human capability to create a more enjoyable, elevated collaboration process. 
Get to Know Typeface Now 
[Video] Introducing Typeface: Anything Imagined
[Website] Learn more about Typeface
[Product] Join Typeface's Waitlist
About Typeface
Typeface is the enterprise-grade generative AI application to supercharge personalized content. By uniting content velocity with brand personalization and control, any enterprise can now create exceptional, on-brand content faster and easier than ever before. We provide industry-first self-serve solutions for complete lifecycle content development, so every employee can craft captivating content with ease, speed, and brand authenticity. For more information, please visit typeface.ai and follow @typefaceai on Twitter, LinkedIn, and Instagram.
Media Contact
press@typeface.ai
---