Accelerating Enterprise GenAI Across the Microsoft Ecosystem

Typeface
July 18th, 2023 · 3 min read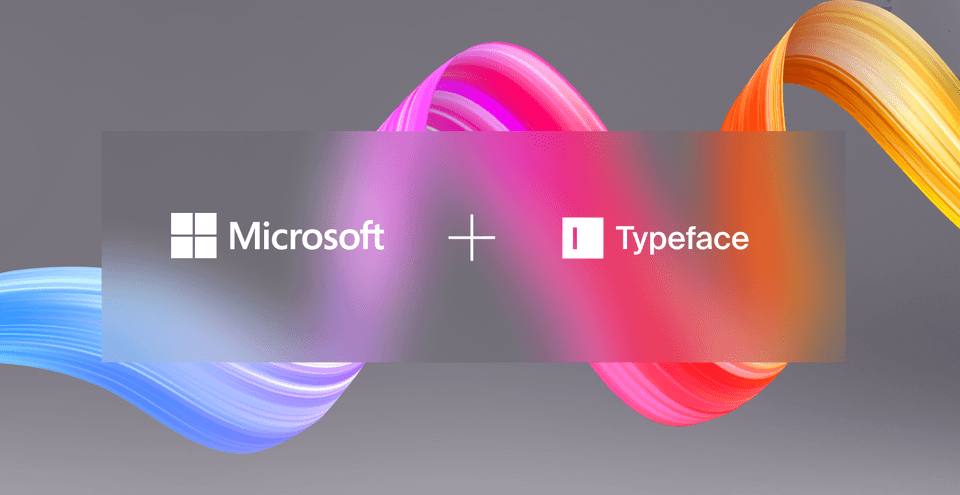 The world of AI is constantly evolving, opening up exciting new opportunities for innovation. One such innovation that has caught everyone's attention is generative AI, a game-changing technology that has the potential to completely change how we interact with technology in our daily lives. From consumers to startups to large enterprises, generative AI is reshaping entire workflows, from ideation to collaboration to creation. To foster this transformation, it's crucial to have a connected ecosystem of partners who are working together to drive innovation at every layer of the AI stack. That's why we've joined forces with industry leaders like Microsoft.
At Typeface, we've teamed up with Microsoft to deliver a best-in-class generative AI platform that enables enterprises to personalize their content at scale. By combining Azure Machine Learning and Azure Open AI Service with our brand-personalized AI, we create a unified multimodal content hub that provides all aspects of data ingestion, brand voice and asset training, and audience targeting with a deep focus on enterprise governance and safety.
Recently, at Microsoft Build, we had the opportunity to demonstrate how growing brands are already using Typeface and Azure OpenAI Service to create compelling, on-brand content across all their marketing channels. We are still in the early stages of exploring generative AI, and with our ongoing collaboration with Microsoft, we have an exciting lineup of developments to further bring the power of generative AI into existing workflows and applications.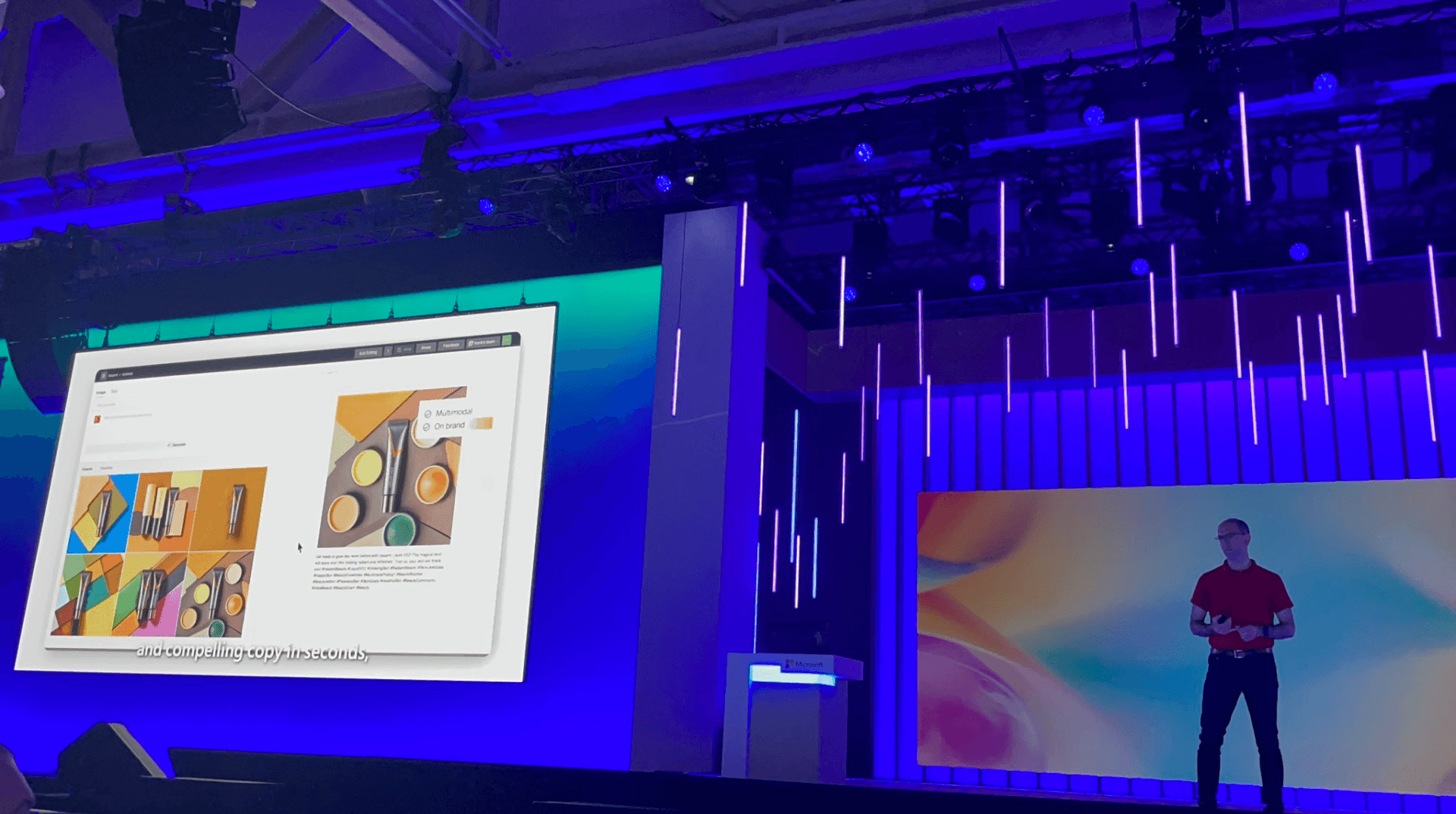 Startups, in particular, stand to greatly benefit from generative AI, providing them with a level playing field to compete against established industry players. Microsoft's AI platform presents a fantastic opportunity for startups to delve into new business models and innovative market approaches. We are excited to be a part of Microsoft's Pegasus Program, which grants us additional resources and support to swiftly develop and expand innovative solutions on Azure for both startups and large enterprises.
To further make generative AI more accessible to startups, we're thrilled to announce a select group of Microsoft for Startups Founders Hub members can now get exclusive access to Typeface's private preview offering. We understand that content velocity is crucial to a startup's success. Typeface simplifies the content creation process at every step of their entrepreneurial journey, from marketing materials to product descriptions to customer engagement content, helping fast-growing companies establish a strong brand presence.
"Our collaboration with Typeface represents the importance of strong partnerships within the AI ecosystem. Microsoft is excited about bringing the potential of generative AI to enterprises and startups alike. Now, businesses of all sizes can rapidly deliver personalized experiences that truly resonate with their customers and create a long-lasting brand," said Nicole Dezen, Chief Partner Officer and Corporate Vice President Global Partner Solutions at Microsoft.
Our partnership with Microsoft is a testament to our shared commitment to building a connected ecosystem that enables organizations to embrace the power of AI, enhance their content creation processes, and drive innovation. Stay tuned for more updates as we embark on this journey with Microsoft.
---